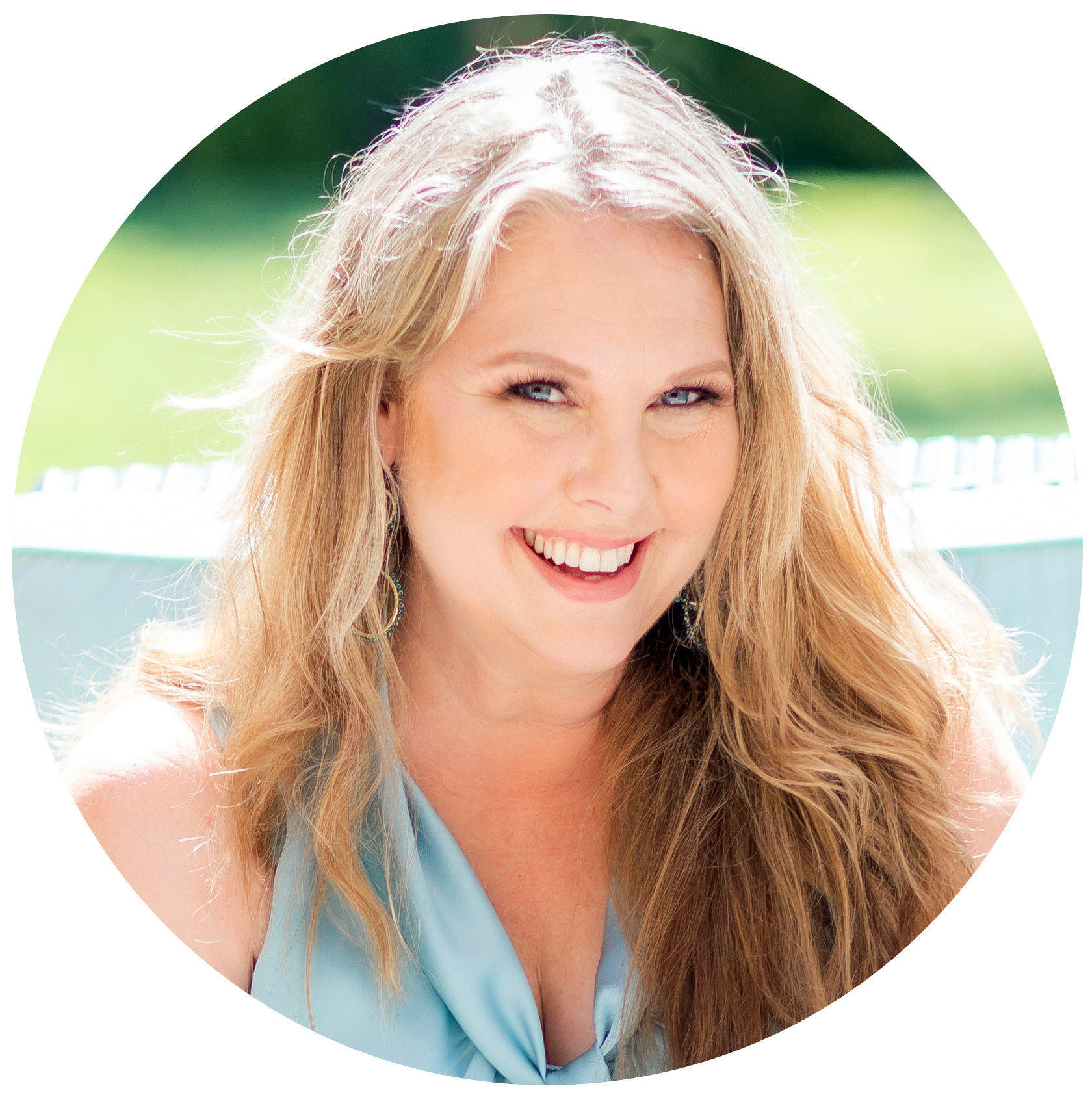 Summer McStravick
Creator of Flowdreaming
Summer has been teaching the art of manifestation and mindset since 2004. She's internationally recognized for her teachings about healing and flow energies.
Reconnect with Source: Get Closer to the Universe to Re-Find Yourself
Stop feeling lost and directionless. When you strengthen and "rehab" your relationship with the Universe, new doors open for healing, growth, and abundance-filled direction. 
"SOOO POWERFUL. This course woke me up to see that so much of my life wasn't working because my relationship to Source was broken. I kept wanting good things but the Universe just wasn't delivering. In the few days since doing this class, I can already see things shifting. I will be listening to this Flowdream everyday."
— Terra H., Los Angeles, CA
Stop feeling lost and directionless.
Does the Universe have your back? Or is it waiting for you to truly and deeply re-engage in your relationship with it?
Life, we say, just hasn't been giving us what we want. We feel lost and unsure, and we might even be saying to ourselves things like, "I keep asking for support from the Universe, but it's not there. I don't even know what I want or what to do next."
If you've been suffering setbacks, frustration, self-doubt or feeling like the world isn't supporting you, then this is the perfect time to re-connect with the greater energies of life and the Universe.
If that sounds familiar, then this class is for YOU.
When you strengthen and "rehab" your relationship with the Universe, new doors open for healing, growth, and abundance-filled direction.
In this course, You'll repair the damage done these last few years to your relationship with life, which many of us have experienced as being sidelined, uncared for, and unsupported.
Remember: you are loved. You are cared for. Your feelings about your life are reflected right back at you in everything you encounter.
And, every thriving relationship requires attention. It needs nourishing — watering and feeding.
When you reconnect with Source, you're nourishing a lifelong relationship that will pay off again and again.
In this course, there's no pressure to do more or be more. We just let ourselves be loved and reach into the connection between ourselves and "all that is."
You'll find your trust deepen as the gentle feeling of relaxed confidence once again infuses your life. So come flow as you re-imagine your relationship with life, Source, and your future self.
Prepare to use various techniques, Flowdreams, and energy work to grow, renew, and deepen your faith and trust in life….so life can again being overwhelming you with good things.
This class is FILLED with beautiful feelings, energies, and experiences.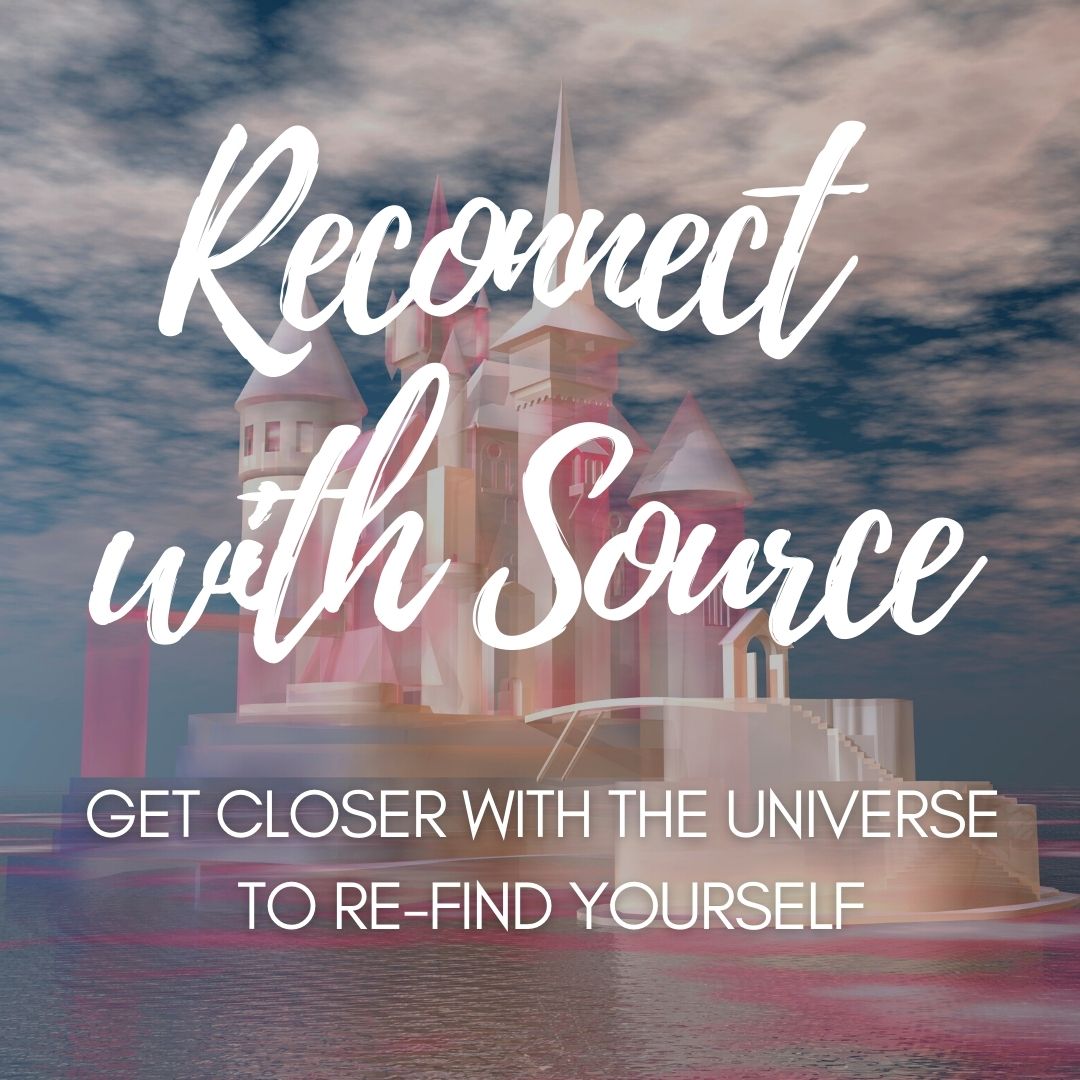 Three audio classes packed with in-class exercises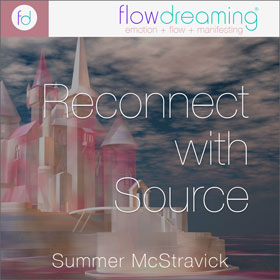 Accompanying "Reconnect with Source" Flowdream for download and practice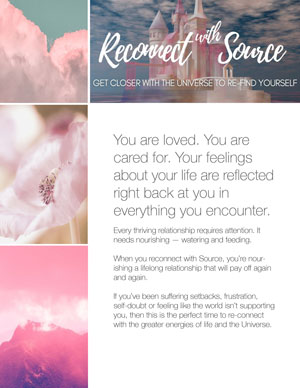 Instructional worksheets filled with exercises and activities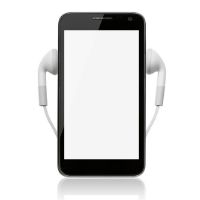 Login and listen anywhere!
Trupti Patel
Beautiful class !!
I am really enjoying this class. Helping me reconnect to my intuition, I have had a challenging couple of years. This course feels like a warm hug from a loved one. Love the Flowdream with the class.
Gretchen Powers Powers
It's a great course
I just started this today and it was just some of the information I needed to hear after having some personal challenges. This is going to be a part of my personal flowdreaming focus for the next several months.
Darcy Sullivan
Just what I needed to hear
Last night I was on the group call that goes along with this course and Summer said something that was exactly what I needed to hear at that very moment. In fact, I wrote it down in my journal and just meditated on it for a few minutes after the call. It was one of those amazing aha moments when something just clicks.