Enthused, Inspired and Happy!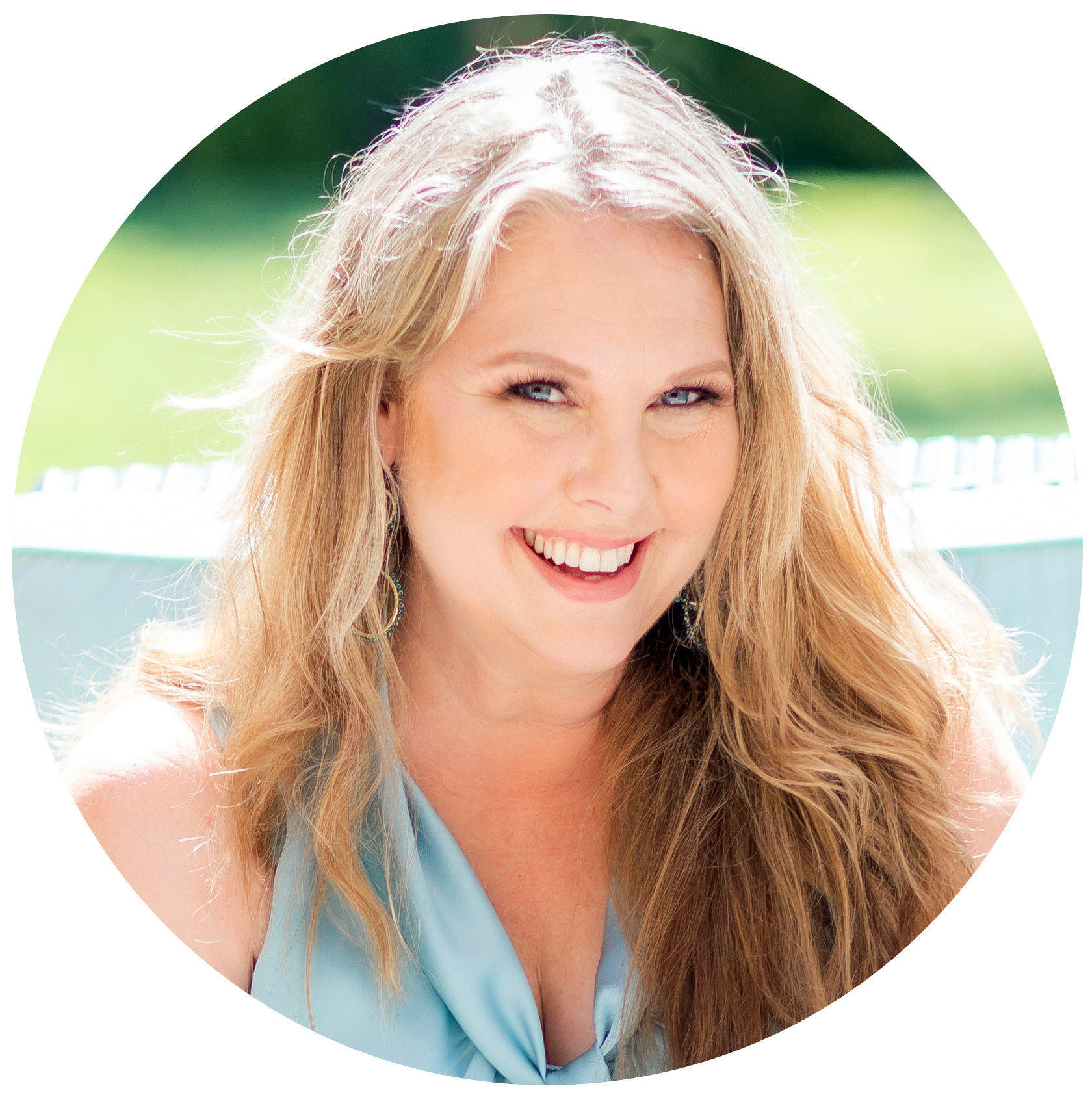 Summer McStravick
Creator of Flowdreaming
Summer has been teaching the art of manifestation and mindset since 2004. She's internationally recognized for her teachings about healing and flow energies.
Enthused, Inspired & Happy
Rekindle Your Desire, Drive, and Forward Energy
"I almost didn't buy this class since I was honestly too down to even want to try. But after listening, I was able to implement some of your ideas and gradually feel better. It's taken some time, but I'm feeling way more productive. And HOPEFUL. Like, I'm on track again. This is awesome."
— Sammy Muller, Minneapolis
Rekindle your desire, drive, and forward energy.
Get out of the dead-zone and back into feelings of vibrant, joyful living. This is the ultimate course to get you out of the "blahs" and back to feeling motivated and enthused again.
Through a series of of in-class exercises and Flowdreaming, we break your headspace down into manageable parts.
Anxiety, ill health, overwork, burnout, caretaking, depression, and just being worn down can rob you of your natural happy, expectant self. 
The ancient Greeks had a word for this state: acedia. It's basically "listlessness, undirected anxiety, and the inability to concentrate." Sound like you?
If you're looking at your future and feeling pretty "meh," then you don't have to stay there.
If so, use this course to kick-start a new path for yourself in Flow — a path that leads to recapturing those lost feelings of happiness and joyful anticipation for all the good things that can (and will) come to you.
Practice in class, and take these delicious feelings forward into all the days ahead.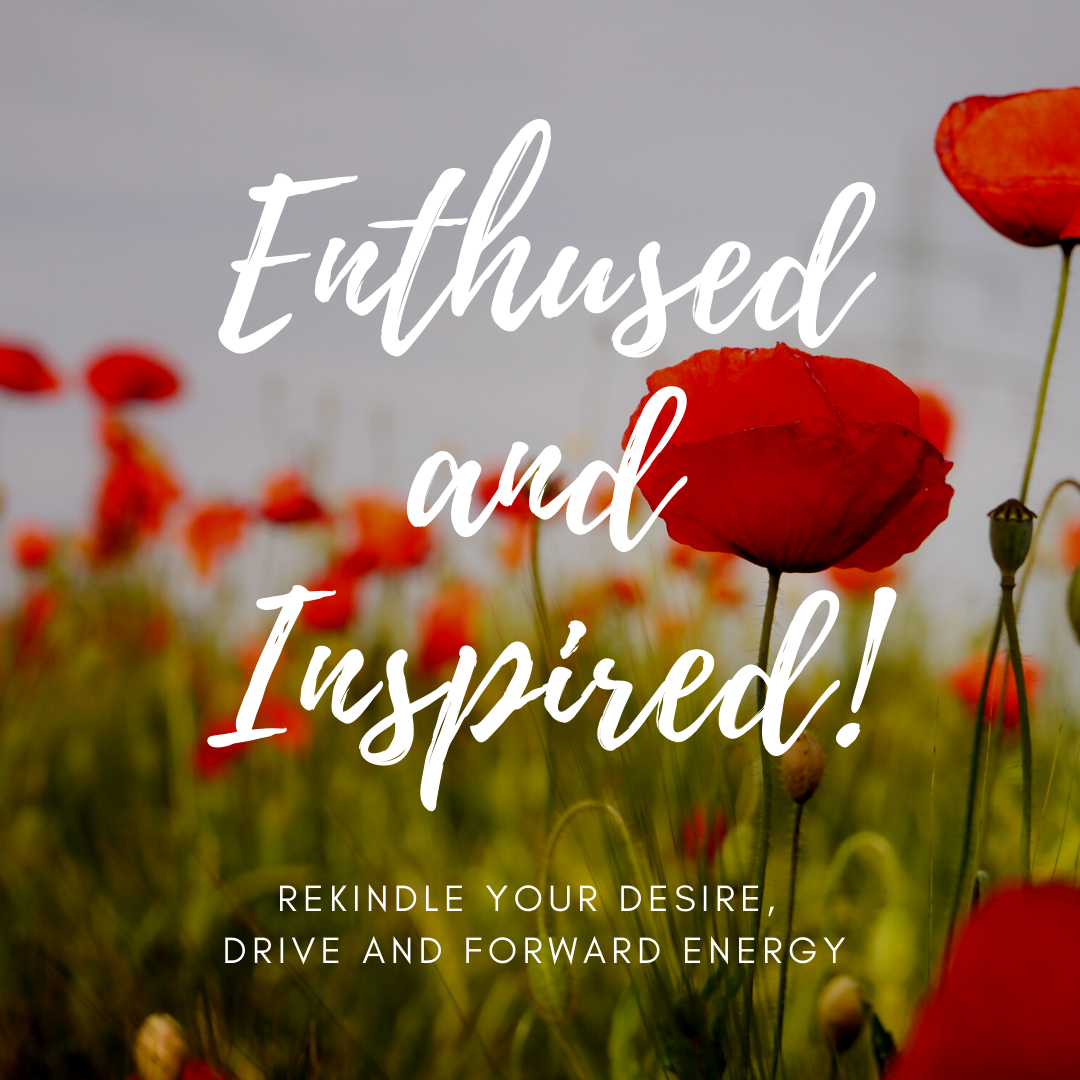 Four audio classes packed with in-class exercises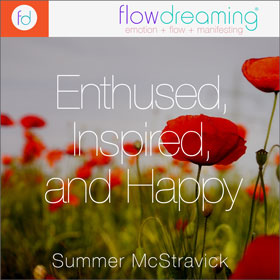 Accompanying "Enthused and Inspired" Flowdream for download and practice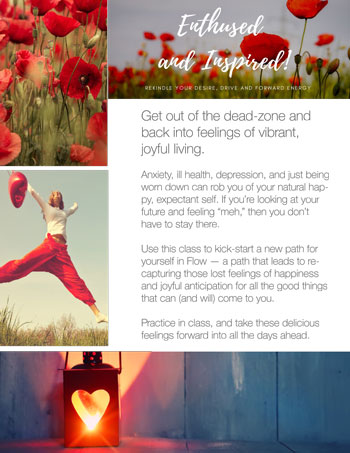 Instructional worksheets filled with exercises and activities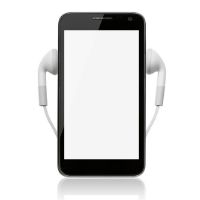 Login and listen anywhere!