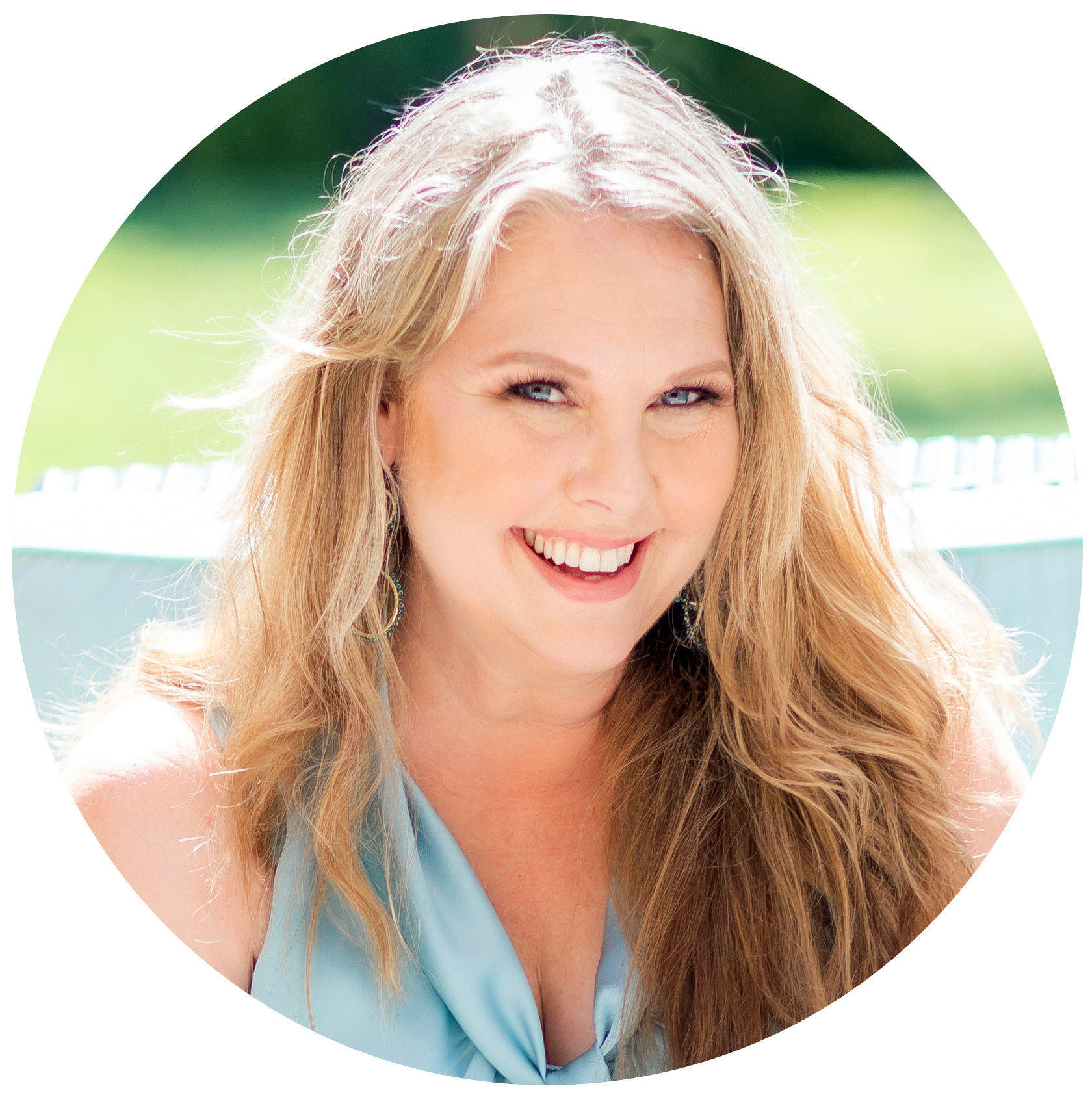 Summer McStravick
Creator of Flowdreaming
Summer has been teaching the art of manifestation and mindset since 2004. She's internationally recognized for her teachings about healing and flow energies.
Learn Grounding Techniques to Reclaim Your Mind and Energy
"OMG I didn't even know why I felt so spaced out all the time. Just so disconnected and cranky. I listened to class 1 and instantly knew why….emotional energetic overwhelm. Thank you for reminding me of how simple this is to fix. And for the Flowdream to fix it."
— Thomas Jenkins, New Jersey
Focused, clear, and grounded.
Energetic grounding means feeling focused, clear, and present, as opposed to scattered, spacey, or unfocused. In this course, you'll be introduced to multiple methods for creating true grounded awareness so you can reclaim all those lost moments of feeling just "done."
Find Your Inner Stability
When you practice energetic grounding, you stay centered, calm, and composed, even when life throws its curveballs. Instead of being swept away by chaos, you navigate challenges with grace and resilience. Grounding pulls you back from overwhelm.
Enhance Mental Clarity and Focus
Energetic grounding clears away the mental fog, allowing crystal-clear clarity to shine through. By connecting with physical, each, and emotionally grounded energy, you tap into a wellspring of focus and mental clarity. This enables you to make better decisions, solve problems efficiently, and stay fully present in your daily life.
Get Emotionally Balanced
Grounding connects you with the Earth's energy and helps you recharge your emotional batteries. You become more resilient and better equipped to navigate your emotional landscape.
Cultivate Present-Moment Awareness
When you ground you get fully into your present moment. You let go of and reclaim all that "flyaway" energy. 

In this course, you'll be introduced to multiple methods and techniques to immediately return you to a grounded, strong, clear emotional state.
Enjoy worksheets, five classes, and of course….a Flowdream to help get grounded and clear.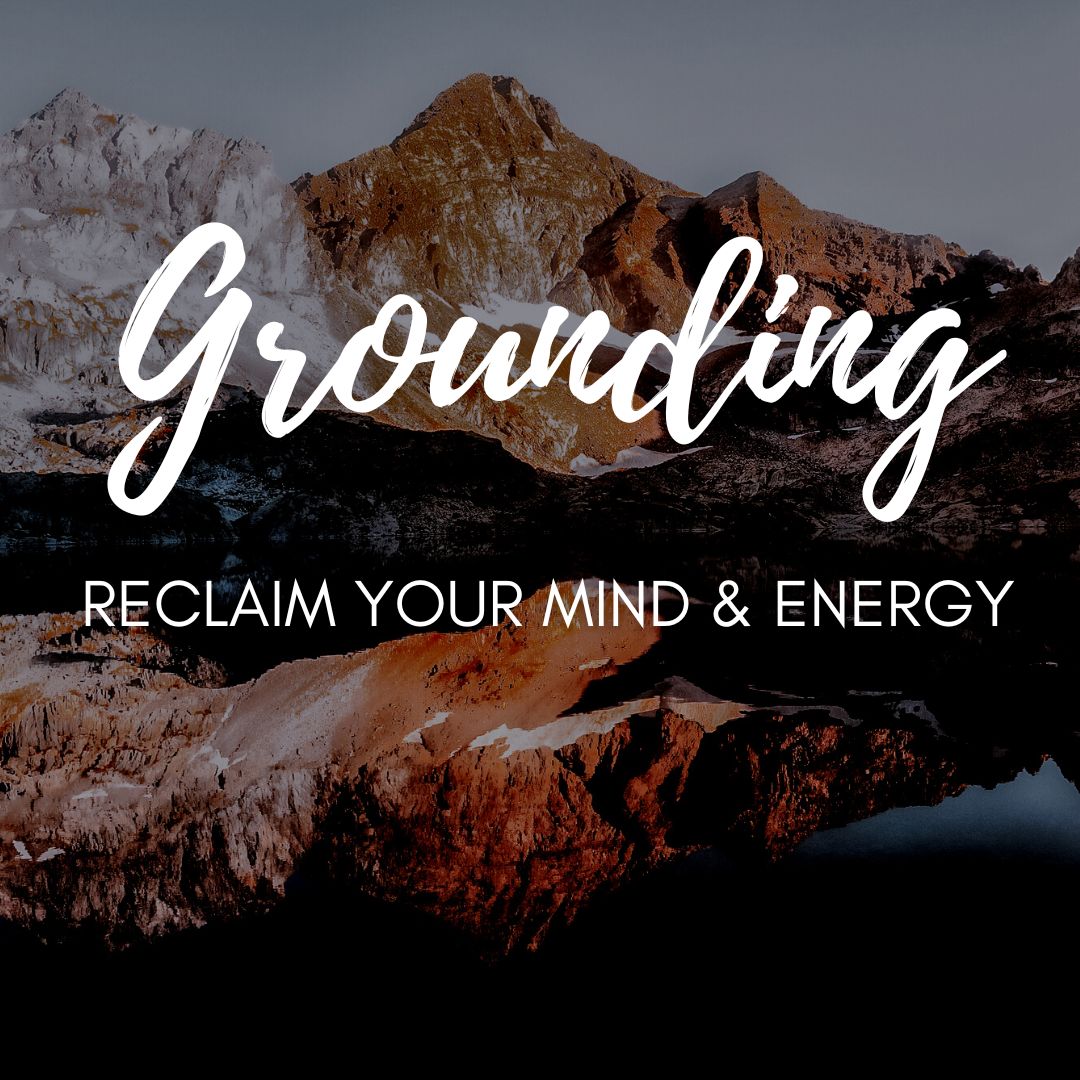 Five audio classes packed with in-class exercises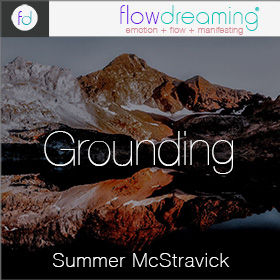 Accompanying "Grounding" audio exercise for download and practice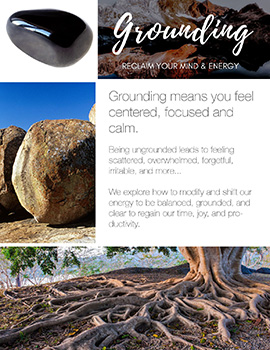 Instructional worksheets filled with exercises and activities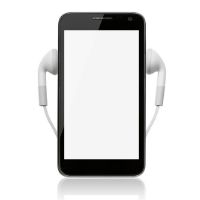 Login and listen anywhere!