Blessings, Rituals & Flow for Finding Freedom and Rnewal in Perfect Endings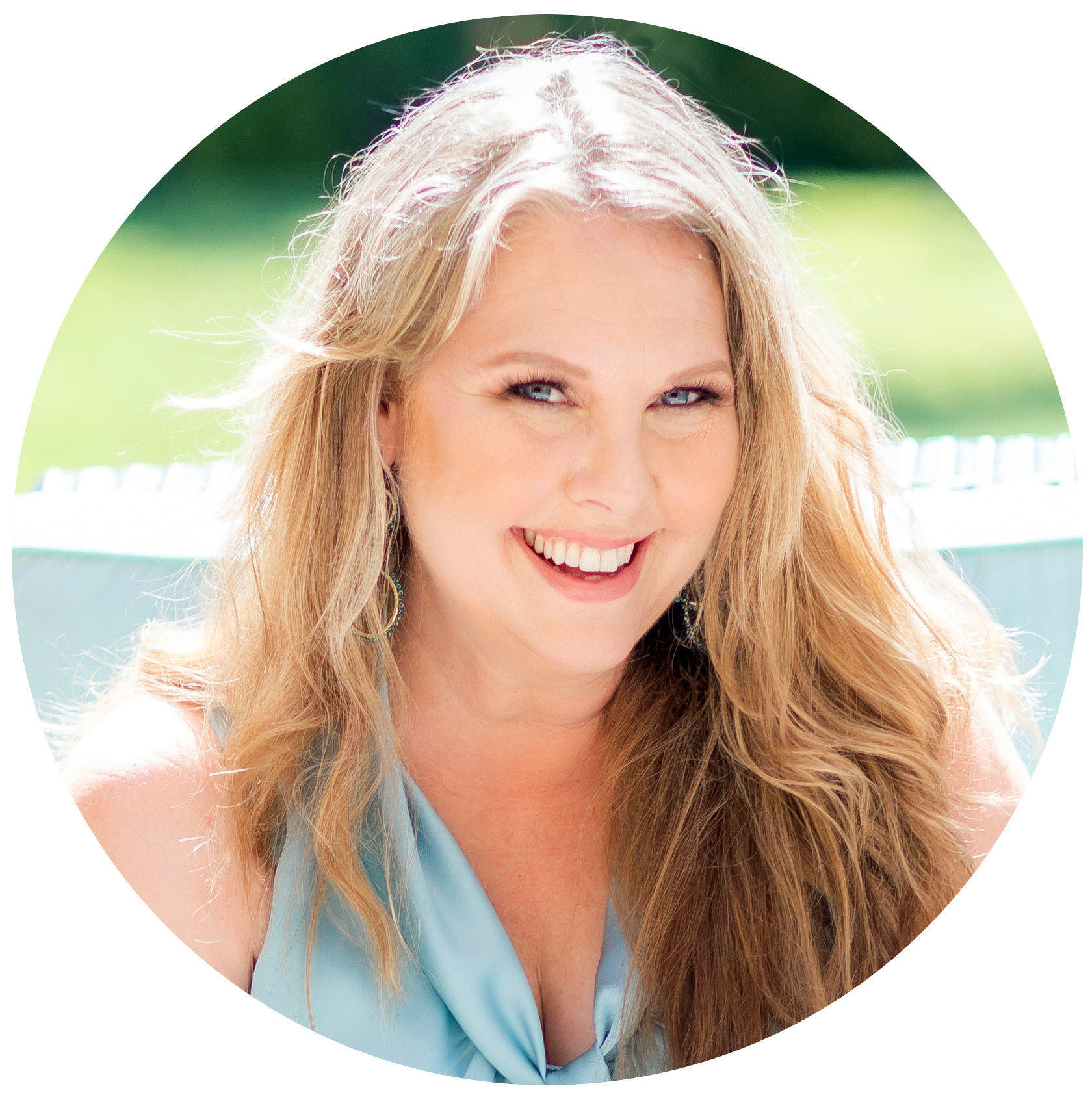 Summer McStravick
Creator of Flowdreaming
Summer has been teaching the art of manifestation and mindset since 2004. She's internationally recognized for her teachings about healing and flow energies.
Blessings, Rituals and Flow for Finding Freedom and Renewal
in Perfect Endings
Learn how to make every ending or shift into a slingshot for your next step. 
"I finally feel release!"
"I didn't have anything bad I needed to let go of. Instead I realized that I was holding on to the good things I've lost. I felt like I'd never get them back again or get anything better. But in this class, I finally let go and shifted. I feel such peace now. I feel hope again. I'm ready for my future and eager to see what develops for me. I can't tell you how much that means. I love your Flowdreaming work. Thank you for putting this out into the world."
Every ending is a new beginning.
That's why focusing on them can make such a huge impact. Do your "endings" well, and you're set up for huge growth, fantastic momentum, and clear open energy to receive all that your future has to offer.
And yet…..we often fumble our finales. We blow past them, ignore them, leave them half-done, or in some cases, hang on to them in a perpetual unfinished state. Either way, this is stalled energy…stalled flow.
If you need fresh momentum, if you need to feel a strong push forward, if you need to finally let of something so you can bathe in fresh opportunities…this is your class!
You'll feel yourself shift as you consciously allow things that are complete to BE complete. You'll feel lighter, freer and ready for beautiful new opportunities. You'll have cleared space for them in your life.
In this course, you'll Flow for perfect, fulfilling conclusions. You'll discover just what old, uncompleted business might be lingering, and why.  And, you'll be led through several rituals to ground your endings into your energy.
So let's rock some delicious, beautiful endings! You earned them. You made them. You conquered. You reached a finish line. Now own it.
Feel the sweetness of knowing that the past is now the past…where it should be…and your future is being built on the strong foundation of all the beautiful things you've completed.
There is nothing to fear in creating a strong finish, because that's what opens the door wide to your next steps. 
So let's clear the decks, sweep the stairs, and get ourselves attuned to our beautiful futures!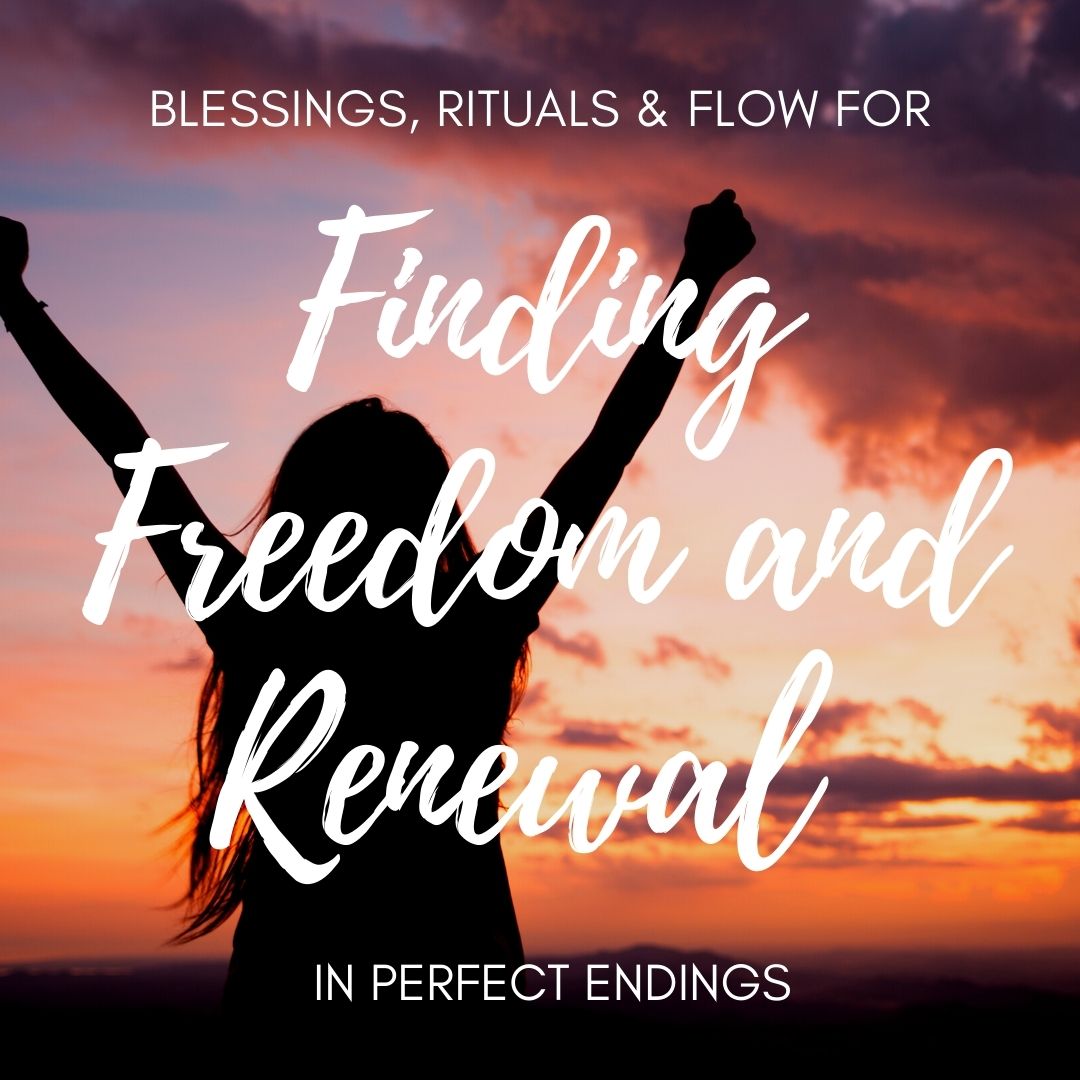 Five audio classes packed with in-class exercises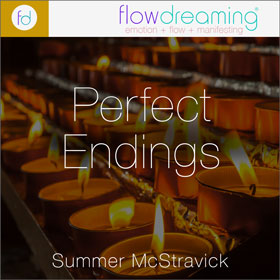 Accompanying "Perfect Endings" Flowdream for download and practice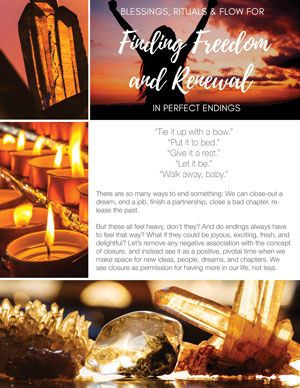 Instructional worksheets filled with exercises and activities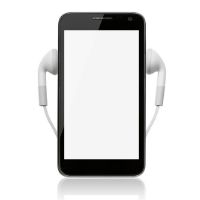 Login and listen anywhere!
Amanda Keene
Need to Say Goodbye?
If you're letting go of something - a job/career, relationship, whatever - this is the course for you. Summer walks you through endings of all kinds, and how to release the past or finish with a bang, then celebrate that with some rituals and blessings. This course was wonderful in my preparation for leaving my 11+ year career and transitioning into a new area and self-employment.
Darcy Sullivan
Letting go in a beautiful way
This is a great course for those looking to let go or say goodbye to things in their lives.