BeLoved: Find Your Soulmate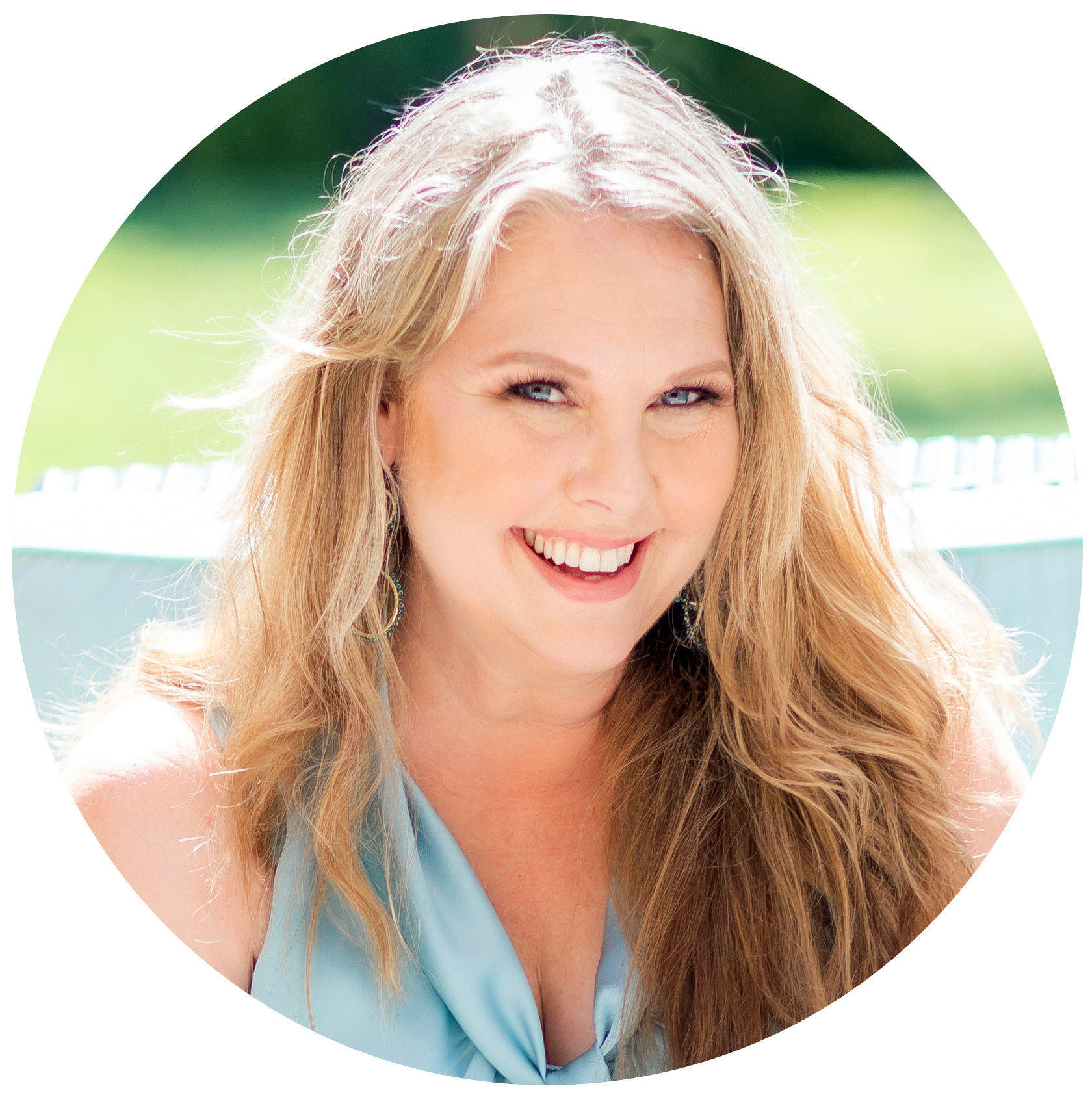 Summer McStravick
Creator of Flowdreaming
Summer has been teaching the art of manifestation and mindset since 2004. She's internationally recognized for her teachings about healing and flow energies.
Receive your soulmate into your life with excitement and relief. You have found them!
"met him within 4 months"
"Within four months of working together to clear out my resistance and open myself (and get over my ex), I met a wonderful guy. We've seen each other six times now and all signs are thumbs up! Before working with you I had no idea how much I was stuck in feelings of resignation, frustration, and frankly just really low expectations. It was all getting in the way of me and this new relationship. A thousand hugs and thanks Summer."
Receive your soulmate into your life with excitement and relief. You are loved!
Two minds who share the same thoughts and ways of seeing the world. Two hearts that value the same priorities and future direction. Two bodies for whom the other's touch is electric.
Yes, this is a partnership. This is love, commitment, and a profound sense of relief and luckiness—you've found your soulmate—your life partner.
In this course, we explore the energy of attracting your life partner and creating a deep, lasting, healthy, empowering, loving relationship with another individual.
This relationship exceeds your expectations on every level.

Your partner doesn't need fixing or changing.

You don't need fixing or changing either.

You're perfectly matched.

You're deeply admired. You're loved. You trust.

And, you allow yourself to be showered with affection and support.
The relationship you want is "next-level," meaning there's no more repeating of old patterns. All those have been dissolved or healed.
This relationship is the one you've longed for—you and your partner feel made for one another.
In class, we'll be putting together your relationship through all kinds of fun yet potent exercises and thought experiments.
Through in-class exercises and worksheets, plus an amazingly potent Flowdream, you'll discover how your partner feels and fits into your life, and how you in turn enhance theirs.
We release all barriers to meeting them and we reopen our hearts to the intimacy and understanding they can give us.
Be prepared to feel deeply loved.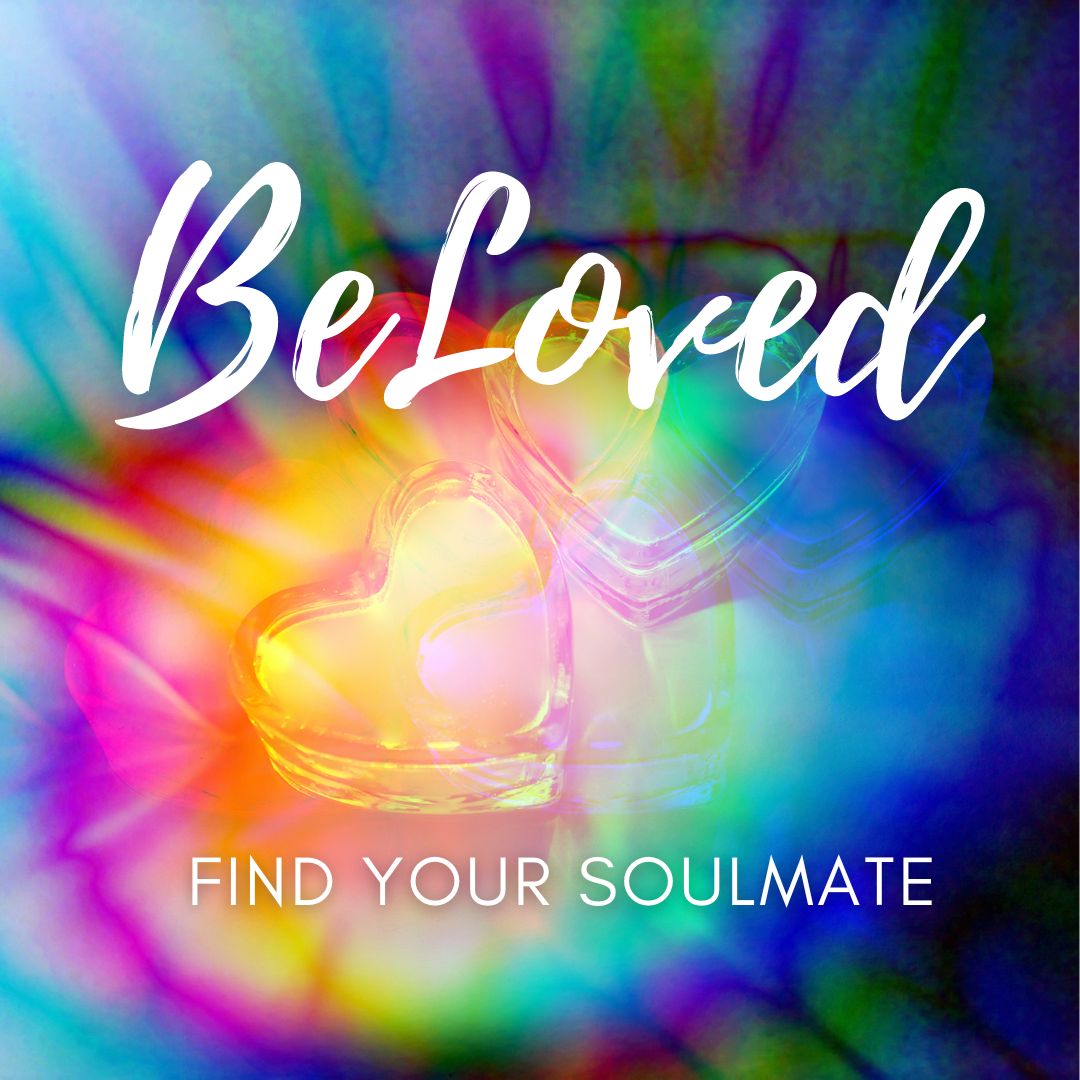 Six audio classes packed with in-class exercises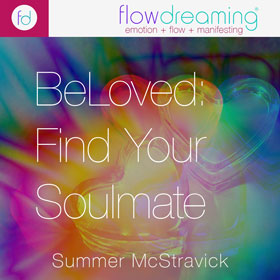 Accompanying "BeLoved: Find Your Soulmate" audio Flowdream for download and practice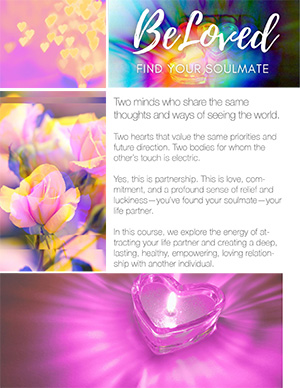 Instructional worksheets filled with exercises and activities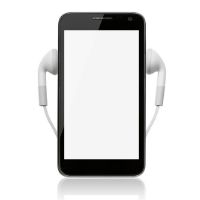 Login and listen anywhere!